Certificate & Test Reports

GENERALI ASSURANCES | EUROPE



Our products and clients are fully insured by Generali throughout Europe.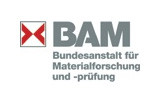 Bundesamt für Materialforschung und –prüfung | Berlin | GERMANY
Proof of nanocrystallinity the active substance in nano boron BORPower® by X-ray
read more→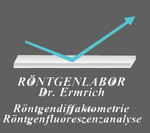 Röntgenlabor Dr. Ermrich, Reinheim, Germany
Nachweis der Nanokristallinität der aktiven Substanzen Nanobor und MCDP in BORPower®, mit der Dimension der MCDP Kristalle von 4-5 Nanometer
read more→

ISO 9001 ( SGSG ) | UKAS MANAGEMENT SYSTEM



We want to make sure that each delivered product meets our high standards for quality and reliability and achieve its target utilization in the highest degree. A functioning quality management system - ISO 9001 - is the binding guarantee for our customers and partners.